Jimmy Petrille was played by Vinny Vella who was was a talented actor that made a significant contribution to the entertainment industry. He was known for his ability to bring depth and nuance to his roles, and he was particularly adept at portraying characters with a mix of humor and pathos. His distinctive voice and expressive face made him a memorable presence on screen, and fans and colleagues admired him for his wit, charm, and professionalism.
Despite his passing, Vinny Vella's legacy continues to live on through his work, which his audience still enjoys watching on screen around the world. His contributions to the film and television industry will always be remembered, and his fans, friends, and family will always miss him.
Know everything about the actor who played role of Jimmy Petrille
Vinny Vella Personal Life:
Born on on 11 January, 1947 Vinny Vella  whose complete name was Vincent Frank Vella has done many incredible roles till now. He is a fine actor from New York City, USA, who enertered this industry and gained quick prominence. Vincent Frank finished his formal education and pursued his career in acting. Both his parents were from itlaty. Infact, his father even had a fish store lcated in little Italay.
Career:
Vinny had been  in more than forty films where he acted as a gangster. Auidence still loves him for his  best known role of Artie Piscano from Martin Scorsese's Casino and as Jimmy Petrille. He was even a part of 67-minute documentary named Hey directed by John Huba.He even hhosted public-access television cable TV in new York city on MNN called the Vinny Vella show. You might have even seen him in more than 35 advertisements
Vinny Vella had several smaller credits to his name in movies such as "Kill the Irishman", "Donnie Brasco,"  and "Find Me Guilty." However, he is best known for his role as Artie Piscano in Martin Scorsese's "Casino" and Jimmy Petrille in HBO's hit series "The Sopranos." Vella's ability to bring humor and pathos to his performances made him a memorable character actor, and he also appeared in many other films and TV shows, including "Ghost Dog: The Way of the Samurai," "Kissing Jessica Stein," "Law & Order," and "Blue Bloods."
Vinny Vella Relationships and Dating
Vinny Vella's personal life included his marriage to Margaret Ann Hernandez and their son Vincent Vella Jr. He was also a father to Ben and Anthony Hernandez, Jennifer Maloney, and Lauren Vella. Vella was a prominent figure in his community, earning the nickname "Mayor of Elizabeth Street."
In 2007, he opened his own pizzeria in Williamsburg, Brooklyn, which was well-received by customers. However, in June 2008, Vella became involved in a controversy surrounding a lottery ticket, and some sources indicate that he threatened legal action over the matter.
Despite this incident, Vella remained a beloved figure in the entertainment industry and his community, known for his humor, talent, and generosity.
There were sources that shows his ranking on the top list amongst the  popular Actors. He was highly respected within the entertainment industry and had a significant fan base.
Vinny Vella Death
Vinny Vella passed away on February 20, 2019, at his home on Elizabeth Street in New York City. The cause of his death was liver cancer, a type of non-communicable disease. He was 72 years old at the time of his death and was survived by his large extended friends and family.
| | |
| --- | --- |
| Popular As | Vincent Frank Vella |
| Occupation | Actor,miscellaneous |
| Age | 72 years old |
| Zodiac Sign | Capricorn |
| Born | 11-Jan-47 |
| Birthday | 11-Jan |
| Birthplace | Greenwich Village, New York City, New York, USA |
| Date of death | 20 February, 2019 |
| Died Place | New York City, New York, USA |
| Nationality | USA |
| Wife | Margaret Ann Hernandez (? – 20 February 2019) ( his death) ( 1 child) |
| Net Worth in 2022 | $1 Million – $5 Million |
| Source of Income | Actor |
Jimmy Petrille: The character that gave him prominence
Jimmy Petrille is a fictional character in the HBO television series "The Sopranos." He is a soldier in the DiMeo crime family and serves as one of Tony Soprano's enforcers. Vinny Vella portrayed the role of Jimmy Petrille.
In the show, Jimmy is known for his ruthless and violent nature, and is often involved in the family's criminal activities. He is also depicted as having a strained relationship with fellow soldier Christopher Moltisanti.
Vinny Vella's portrayal of Jimmy Petrille in the HBO series "The Sopranos" was popular among fans and critics alike for several reasons.
Why Jimmy Petrille became famous?
Firstly, Vella's performance brought depth and complexity to the character of Jimmy Petrille. He was a minor character in the series but played a notable role in several key episodes. Vella imbued Jimmy with a unique blend of menace, humor, and vulnerability, making him a memorable and compelling figure on screen.
Secondly, Vella's distinctive voice, facial expressions, and physical presence made him a standout among the many talented actors in "The Sopranos" ensemble cast. His performance was often praised for its authenticity and believability, adding to the realism and grittiness of the show's portrayal of organized crime in New Jersey.
Overall, Vinny Vella's portrayal of Jimmy Petrille was popular because of his ability to bring depth and nuance to a minor character, and his memorable performance that added to the overall impact of "The Sopranos" as a groundbreaking and critically acclaimed television series.
Overall, Jimmy Petrille is a minor character in "The Sopranos," but plays a notable role in several episodes of the series.
Vincent Frank Vella Net Worth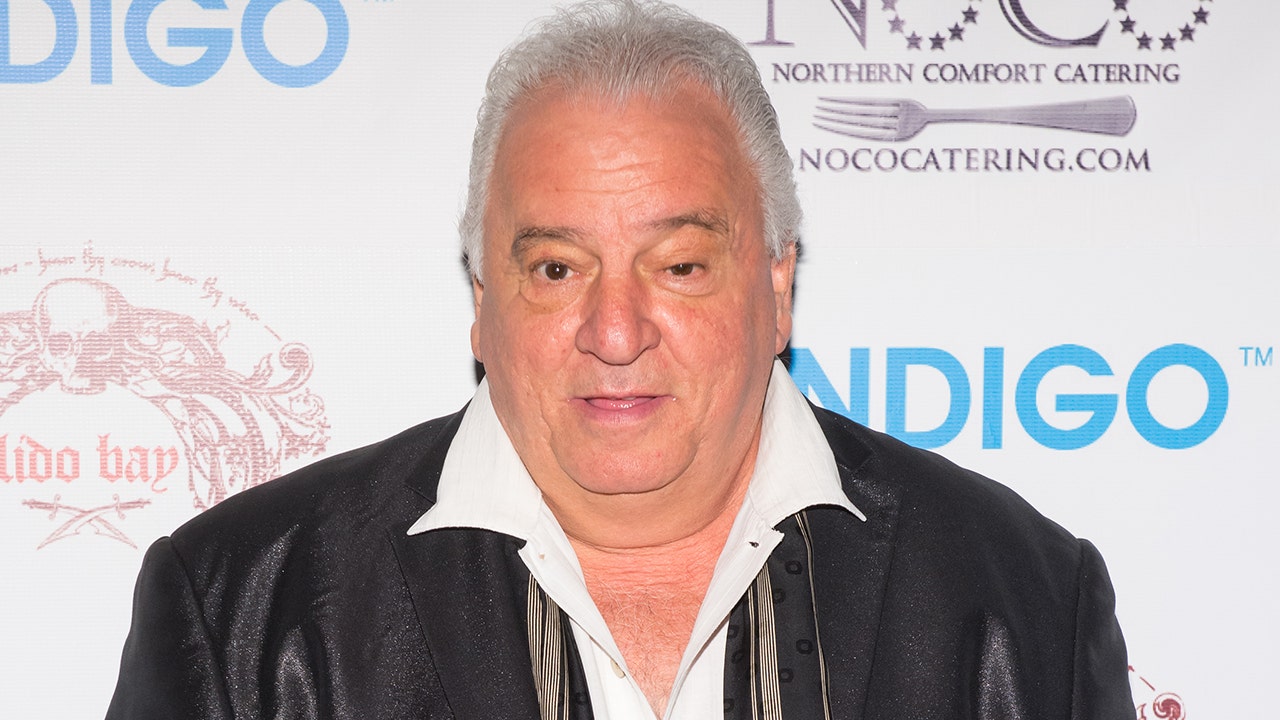 As per Google, Wikipedia, Forbes and IMDb he has a whopping net worth of $5 to $10 million. He has earned it from his journey throughout his entertainment career. He even had his earnings through Yeezy sneakers. However, as a successful actor, his basic income source was mostly from the same. He also has a huge social media following. However, his unfortunate death shook the world but audience still remembers his prominent roles in different series and films.
Ending Note:
Many known celebrities had paid tribute to the Jimmy Petrille who was none other than Vinny. The facebook tributes concludes with his verbal jousting was impeccable. However, many people know him for his dialogue who can be better than yourself. Some fan even mentioned that Vinny had always been a star and will miss seeing him on screen.
Vinny Vella was a beloved figure in the entertainment industry, known for his generosity, humor, and passion for acting. His unique presence and memorable performances made him a fan favorite and a respected actor among his peers.